Using Niacinamide and Alpha Arbutin Together
The Science Behind It...
Overall clinical data on a specific ingredient(s) & how they function.
Can You Use Niacinamide and Alpha Arbutin Together?
Yes, using niacinamide and alpha arbutin together is a highly effective, multifaceted approach to reduce the appearance of hyperpigmentation and dark spots and support a brighter-looking complexion.
What Does Niacinamide Do for The Skin?
Niacinamide helps fade dark spots and areas of hyperpigmentation, supporting the overall appearance of an even, radiant complexion by contributing to improved skin brightness, texture, and tone.
In addition to refining the look and feel of skin, niacinamide helps to amplify ceramide production for the skin's protective barrier, enabling better moisture retention and reducing the impact of environmental stressors. Finally, niacinamide also helps minimize congestion by balancing oil production.
Benefits of Niacinamide
Helps enhance a radiant appearance

Visibly diminishes the appearance of dark spots, sun damage, and hyperpigmentation

Smooths skin's texture

Aids in the support of improved moisture retention
Who Should Use Niacinamide?
Niacinamide can be a beneficial addition to virtually all skin care routines, and is suitable for use on sensitive, dry, and/or acne-prone skin. Individuals seeking a brighter, smoother complexion are likely to appreciate the results of using niacinamide. Niacinamide is also a useful ingredient to help reduce the appearance of hyperpigmentation and dark spots.
What Does Alpha Arbutin Do for The Skin?
Alpha arbutin delivers excellent results to help boost radiance and fade the visible signs of hyperpigmentation. Naturally-occurring in the leaves of plants such as bearberries and blueberries, alpha arbutin is a unique antioxidant that can help reduce the look of discoloration and dark spots and brighten overall skin tone while also addressing skin sallowness caused by glycation.
Benefits of Alpha Arbutin
Helps fade dark spots

Improves the appearance of hyperpigmentation

Brightens complexion

Helps reduce skin sallowness caused by glycation
Who Should Use Alpha Arbutin?
Alpha arbutin is suggested for individuals attempting to reduce the appearance of dark spots and hyperpigmentation, as well as those desiring a brighter, more luminous complexion. It is a widely well-tolerated ingredient, suitable even for sensitive skin.
Layering Niacinamide and Alpha Arbutin
Many skin care enthusiasts wonder which is better: niacinamide or alpha arbutin. However, rather than compare the two, combining niacinamide and alpha arbutin is generally shown to be an effective way to help your skin achieve rapid and significant results. Layer your products by consistency starting with more thin water based products such as toners and essences and finishing with thicker more oil based moisturizers.
How Often Can Niacinamide and Alpha Arbutin Be Used Together?
Pairing niacinamide and alpha arbutin can be a daily component of your skin care routine, and can be used twice per day if your skin tolerates it well.
DISCLAIMER: Lab Journals are intended to help educate on specific ingredients and skin care topics. Our articles are written to be informative and informational.
Please note any Naturium products with referenced ingredients are formulated for Cosmetic Use Only and NOT intended as replacements for physician pharmaceutical product recommendations.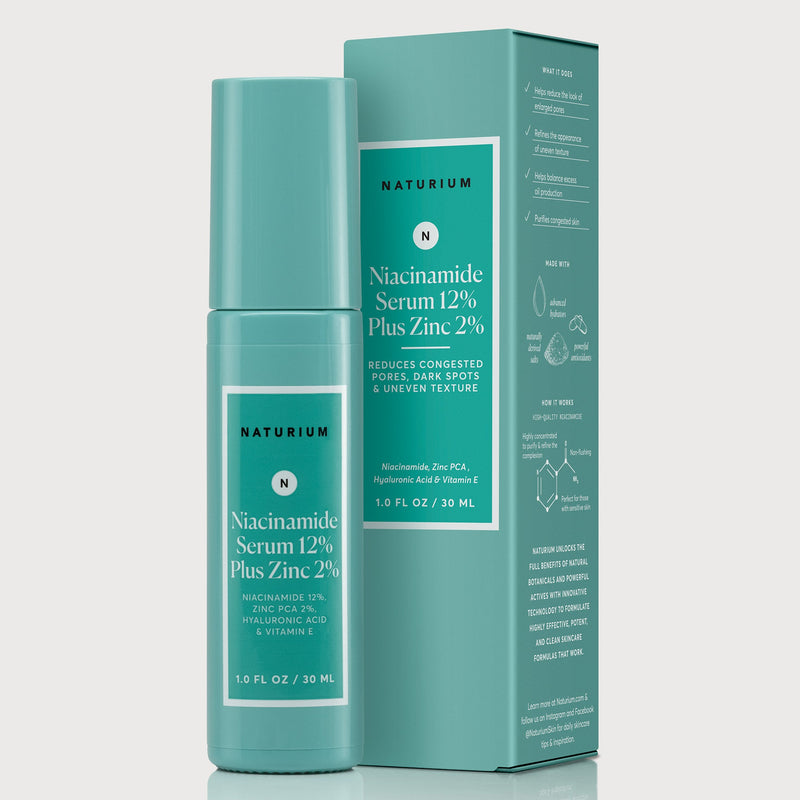 Niacinamide Serum 12% Plus Zinc 2%
30 ML / 1.0 Fl OZ New look, same great formula!Our concentrated serum is formulated with pure 12% niacinamide and 2% zinc PCA, and is clinically pr...
View product page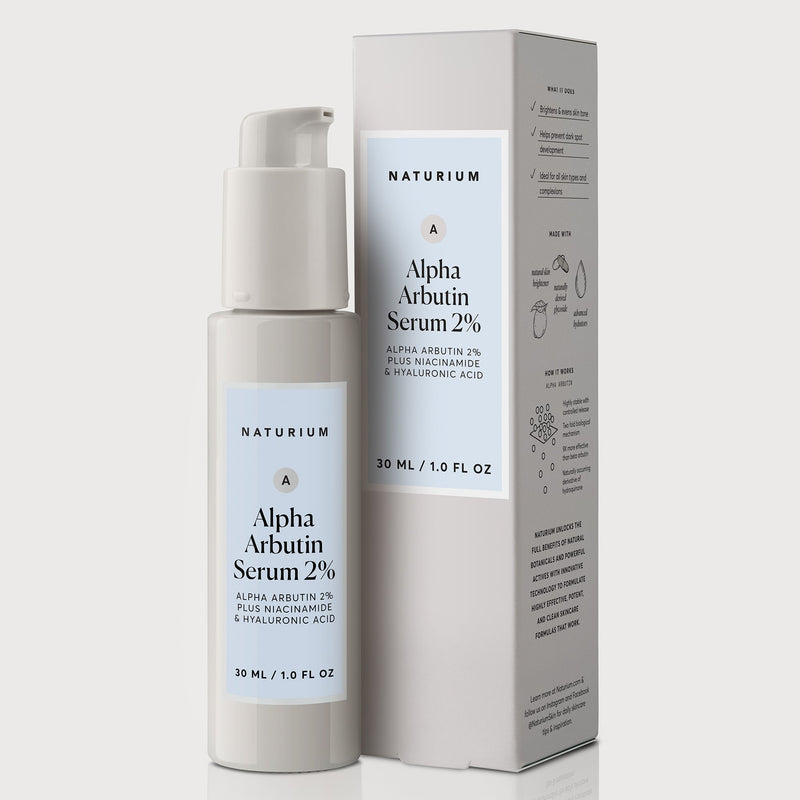 Alpha Arbutin Serum 2%
30 ML / 1.0 FL OZ Our highly concentrated serum is formulated with 2% alpha arbutin, along with niacinamide and lemon fruit extract to help fade th...
View product page