Everything You Need To Know About Our BHA Exfoliating Liquid 2%
We believe exfoliation is a key step in attaining more glowing, even looking skin. BHA or, salicylic acid, is a powerful ingredient that works to unclog pores, even skin tone and smooth fine lines and wrinkles for a healthier, more radiant looking complexion. Our exfoliating liquid features a unique microencapsulated salicylic and an advanced bioactive fruit blend to take it a step further - these actives work to gently, yet effectively, slough off dead skin cells, while maintaining hydration. Here, the Naturium Lab Team will take you on a deep dive, more about the star ingredient in our new BHA Exfoliant 2%.
THE SCIENCE BEHIND IT…
OVERALL CLINICAL DATA ON SPECIFIC INGREDIENT(S) & HOW THEY FUNCTION:
WHAT IS SALICYLIC ACID?
Salicylic acid is a naturally occurring beta hydroxy acid, found in white willow bark. It shares similar benefits with alpha hydroxy acids, including exfoliation, reduction in hyperpigmentation, and evening of skin texture. What makes salicylic acid unique is its inherent oil solubility, due to its aromatic benzene ring. This hydrophobicity allows salicylic acid to work inside the pores, clearing excess sebum and debris, resulting in reduced skin congestion and potentially pore size. This benzene ring also helps salicylic acid inhibit UVB-induced sunburn cell formation, so as to not increase skin UV-sensitivity, as seen with alpha hydroxy acids.1 Along with salicylic acid, Homosalate and octisalate are FDA approved chemical sunscreen filters, which are also in the salicylate family. Sunscreen application during the day is still advised while using salicylic acid, as salicylic acid is not an approved FDA sunscreen filter. Additionally, the exfoliation action of salicylic acid thins the stratum corneum with repeated use. Salicylic acid acts as a desmolytic agent, disrupting the glue between skin cells, to promote exfoliation and encourage cellular growth, resulting in smoother, clearer skin. 2 Salicylic acid is also comedolytic and offers both antimicrobial and anti-inflammatory properties. It soothes the redness and swelling often associated with congestion while minimizing future breakouts.
Salicylic acid has a pKa of 2.98, which means that half of the salicylic acid molecules present at pH 2.98 are uncharged free acid, while the other half are the ionized, or, charged species. Usually ionized, or, charged molecules have a difficult time penetrating the very lipophilic skin barrier and therefore, a low pH formula is imperative for acids to be effective exfoliants. This must be carefully balanced, as a pH that is too low can result in redness, inflammation, postinflammatory hyperpigmentation, irritation, and stinging. Due to salicylic acid's oil soluble nature, the charge and pH does not impact penetration and efficacy to the same extent as it does for the alpha hydroxy acids.3,4 Salicylic acid is a potent active, even above its pKa, meaning there are more ionized species present than the free acid.
NATURIUM'S BHA EXFOLIANT
We formulated our oil-free BHA Exfoliating Liquid Solution with a potent 2% salicylic acid at an acidic, yet non-irritating pH, to maintain the skin's acid mantle. Our alcohol-free solution contains an innovative microencapsulated salicylic acid. Our advanced delivery system allows for the incorporation of salicylic acid in an alcohol-free and oil-free formula while providing maximum stability.
Salicylic acid is notoriously difficult to incorporate in a water-based system, due to its inherent hydrophobic nature. This often requires the use of alcohol to solubilize the salicylic acid, but can still result in recrystallization and formula discoloration. Our salicylic acid microencapsulation in a micro emulsion format, allows us to add a high load of 2% salicylic acid without using alcohol and without the risk of recrystallization or formula discoloration. Microemulsions also reduce the particle size of the salicylic acid, allowing for enhanced bioavailability and therapeutic benefits.5
Our BHA 2% liquid also features a bioactive complex of indiginous Australian lime extracts, including caviar lime, desert lime, and rainforest lime, which naturally exfoliate the skin. Paired with salicylic acid, these extracts enhance skin radiance. Our fruit acid blend was specifically developed to be mild on the skin, with an ideal skin tolerance level. Our fruit blend is cultivated to be rich in bioactive phytonutrients that provide antioxidant properties. Our BHA Exfoliating Liquid 2% is a leave-on exfoliant that can provide a more poreless, clearer looking complexion.
DISCLAIMER:
Lab Journals are intended to help educate on specific ingredients and skin care topics. Our articles are written to be informative and informational.
Please note any Naturium products with referenced ingredients are formulated for Cosmetic Use Only and NOT intended as replacements for physician pharmaceutical product recommendations.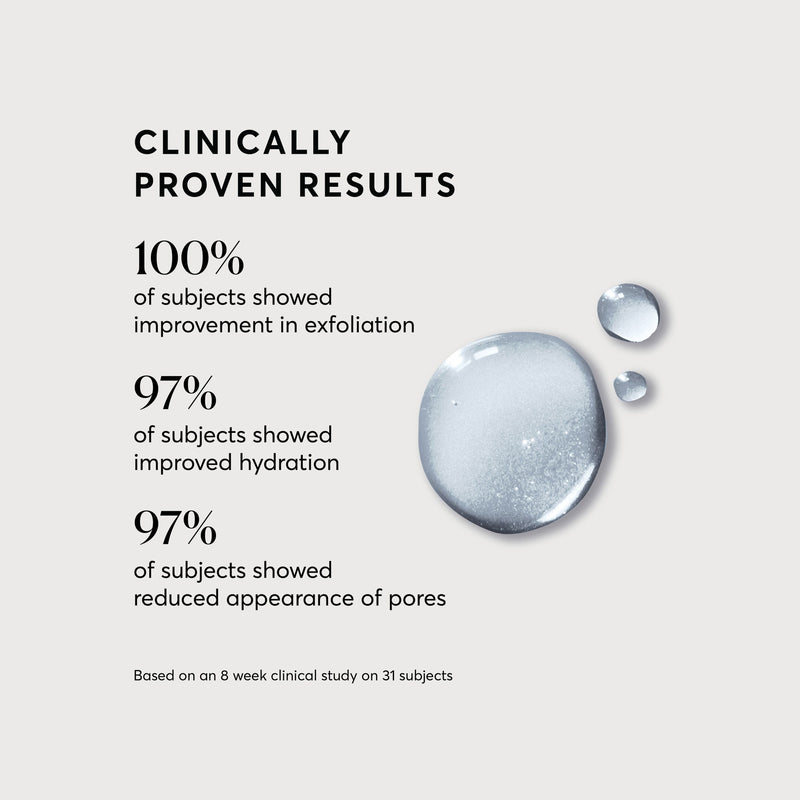 BHA Liquid Exfoliant 2%
120 ML / 4.0 FL OZ Our leave-on BHA exfoliant is formulated with an efficacious level of encapsulated salicylic acid, plus bioactive fruit acids, a...
View product page