Step Up Your Cleansing Routine: Meet Half Step Flash Facial
Are you a Half Stepper yet? We're big believers in first and second cleansing. We wanted to reinvent the cleansing category with Half Step -- a weekly treatment that exfoliates, polishes and brightens skin in an instant. This innovative mask was formulated to be used in between your first and second cleanse. You can use it on dry or damp skin and can even use it in the shower. Read on to learn about our latest launch.
THE SCIENCE BEHIND IT…
OVERALL CLINICAL DATA ON SPECIFIC INGREDIENT(S) & HOW THEY FUNCTION:
The double cleanse is nothing new, with its asian roots dating back hundreds of years. This well embraced two step skincare phenomenon is meant to thoroughly cleanse the face without stripping skin's natural lipids. The first cleanse is an oil-based cleanser that solubilizes and removes sebum, SPF, and makeup easily while providing sacrificial lipids for the second cleanse. The second cleanse is water based with traditional surfactants that removes any product residue from the first cleanse without removing the skin barrier protecting lipids. While this cleansing routine removes daily impurities, it is important to exfoliate 1-3 times per week to remove dead skin cells that can clog pores, cause dullness, and lead to premature aging. This is where our Half Step comes in.
This flash facial is a mask that can be applied on both dry or damp skin. Typically masks require application on clean, dry skin, which takes time. The Half Step seamlessly blends into your cleansing routine by working in between your typical cleansing and can even be applied while in the shower for less mess. The mask is substantive yet spreads well enough to apply on damp skin. Our mask offers dual action exfoliation from both alpha hydroxy acids and enzymes as well as biodegradable physical exfoliants. We formulated with the highest purity glycolic acid free of formaldehyde as well as vegan lactic acid to shed dead skin cells. Our proteolytic enzyme blend loosens superficial layers of the skin while moisturizing. Once these skin cells are loosened, our biodegradable, sustainably sourced cellulose physically removes the superficial dead skin cells. This balance of chemical, enzymatic, and physical exfoliation resurfaces and refines the skin leaving it instantly softer, smoother and more radiant. It does not contain any foaming surfactants like a traditional cleanser and is non sensitizing. The use of a high molecular weight polysaccharide derived from fermentation in combination with a high level of glycerin ensures skin moisturization and softness despite the presence of purifying clays.
Our Half Step purifies the skin without sacrificing moisturization or increasing irritation. It is left on the skin for up to 5 minutes at which point you rinse off and follow with your second cleanse. The Half Step also helps reduce the sensitizing and drying effects of your second cleanse. The Half Step is the skin polishing mask you didn't know you needed but will instantly brighten and smooth in less time and with less mess.
DISCLAIMER:
Lab Journals are intended to help educate on specific ingredients and skin care topics. Our articles are written to be informative and informational.
Please note any Naturium products with referenced ingredients are formulated for Cosmetic Use Only and NOT intended as replacements for physician pharmaceutical product recommendations.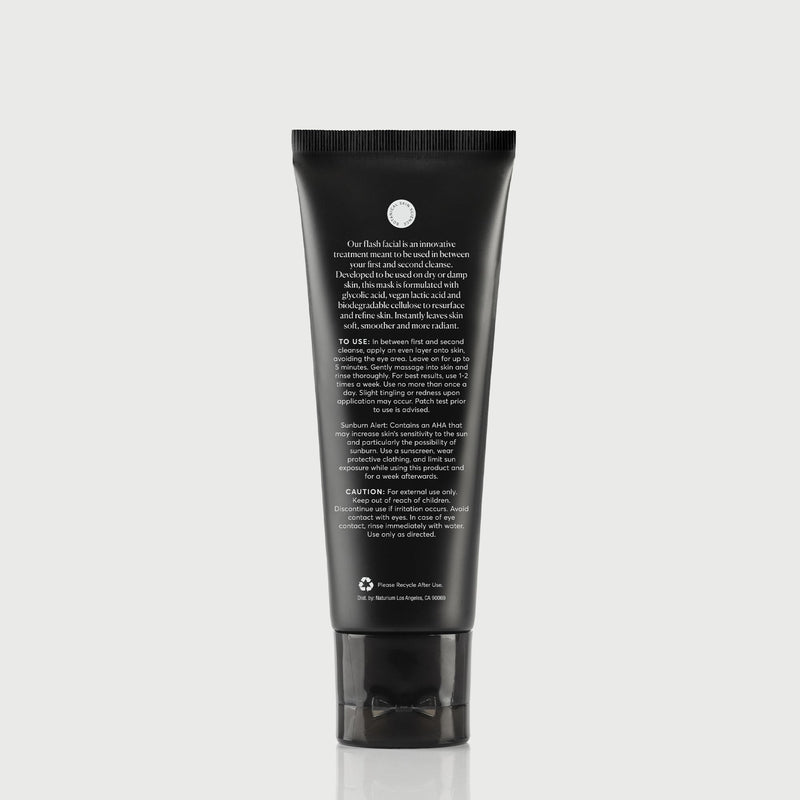 Half Step Flash Facial
2.2 OZ / 62.3 GOur flash facial is an innovative treatment meant to be used in between your first and second cleanse. Developed to use on dry or da...
View product page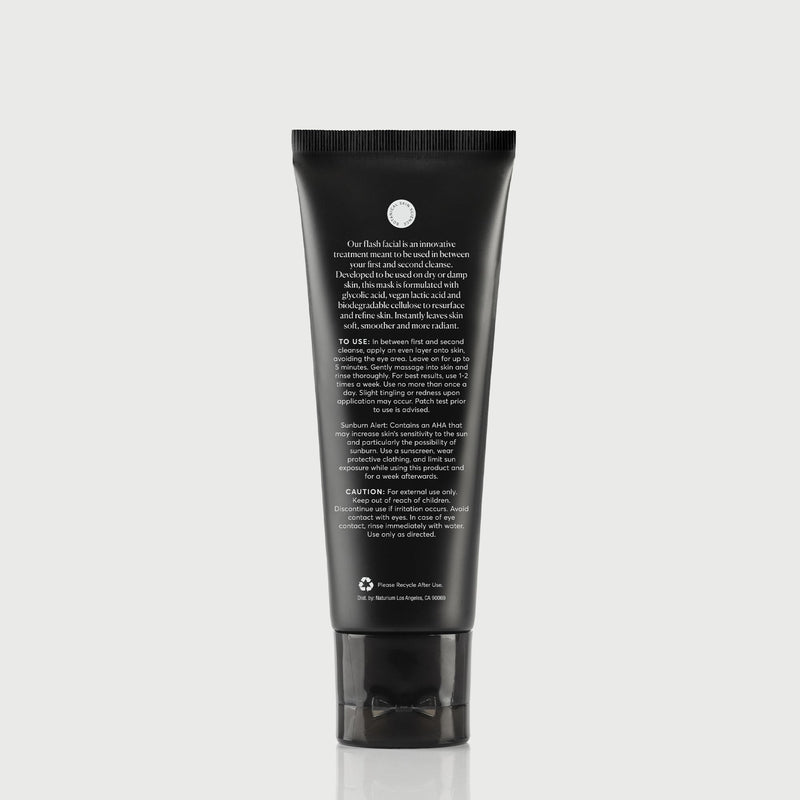 Half Step Flash Facial
2.2 OZ / 62.3 GOur flash facial is an innovative treatment meant to be used in between your first and second cleanse. Developed to use on dry or da...
View product page