Using Glycolic Acid and Niacinamide Together
The Science Behind It...
Overall clinical data on a specific ingredient(s) & how they function.
Can You Use Glycolic Acid and Niacinamide Together?
Yes, you can use both glycolic acid and niacinamide in your regular skincare routine – in fact, there are products that include both of these multi-tasking ingredients in a single formulation. Determining how to layer glycolic acid and niacinamide, as well as how often to apply the ingredients, depends on your specific goals and needs.
What Does Glycolic Acid Do for the Skin?
Glycolic acid is an alpha-hydroxy acid (AHA), and one of the most commonly-used chemical exfoliants. As the AHA with the smallest molecular size, it can easily penetrate the skin on a deeper level and improve the overall appearance for a glowing complexion. It can increase collagen and hyaluronic acid synthesis in skin and increase epidermal thickness resulting in more supple and smooth skin. Its ability to effectively exfoliate supports a more even skin tone, including the reduced visibility of dark spots, dullness, and other imperfections.
Benefits of Glycolic Acid
Reduces dull and lackluster skin via exfoliation

Fades the appearance of discoloration, including dark spots and other signs of UV damage

Helps create a smoother, more even-looking skin texture

Supports a brighter, more radiant appearance overall
Who Should Use Glycolic Acid?
Glycolic acid is usually best-suited for non-sensitive skin types, specifically for individuals that would like to minimize the visibility of hyperpigmentation and boost radiance. It is the best exfoliating acid to address the signs of photoaging. For those with sensitive/reactive skin, glycolic acid may trigger redness or mild irritation.
What Does Niacinamide Do for the Skin?
Niacinamide is a well-studied form of Vitamin B3, and plays a vital role in a multitude of cellular processes, including repair.
Using niacinamide in skincare products can help improve the overall appearance of the complexion, reducing the appearance of discoloration and creating a smoother, more even look. Niacinamide can also be helpful in supporting the skin's natural protective barrier, as well as minimizing irritation and the signs of congestion and inflammation. In general, niacinamide is an ideal ingredient to help your skin appear brighter and more radiant.
Benefits of Niacinamide
Helps diminish the appearance of dark spots and other UV-related discoloration

Supports the function of the skin's protective barrier against environmental stressors

Helps reduce the visible effects of congestion and irritation

Contributes to a glowing, more even-looking complexion
Who Should Use Niacinamide?
Generally, niacinamide is well-tolerated by a broad range of skin types, including sensitive, dry, and/or acne-prone skin. Niacinamide is a good match for individuals seeking brighter, more radiant-looking skin, as well as those hoping to reduce the visibility of hyperpigmentation without irritating their skin.
Layering Glycolic Acid and Niacinamide
In determining how to combine glycolic acid and niacinamide, it is important to consider your personal product preferences as well as your skincare goals. The easiest way to pair glycolic acid and niacinamide is by introducing a single product that combines them, specifically one with a high-quality formulation that is both stable and effective.
If you prefer to layer niacinamide with glycolic acid in the same skincare regimen, apply based on consistency with the thinnest product applied first. Both glycolic acid and niacinamide are water based ingredients so they will only be found in water based products.
How Often Can Glycolic Acid and Niacinamide Be Used Together?
In order to answer how often you can combine glycolic acid and niacinamide, you'll need to pay close attention to how your skin reacts. The ingredients can be used together up to once or twice daily, as long as you don't experience any irritation.
DISCLAIMER: Lab Journals are intended to help educate on specific ingredients and skin care topics. Our articles are written to be informative and informational.
Please note any Naturium products with referenced ingredients are formulated for Cosmetic Use Only and NOT intended as replacements for physician pharmaceutical product recommendations.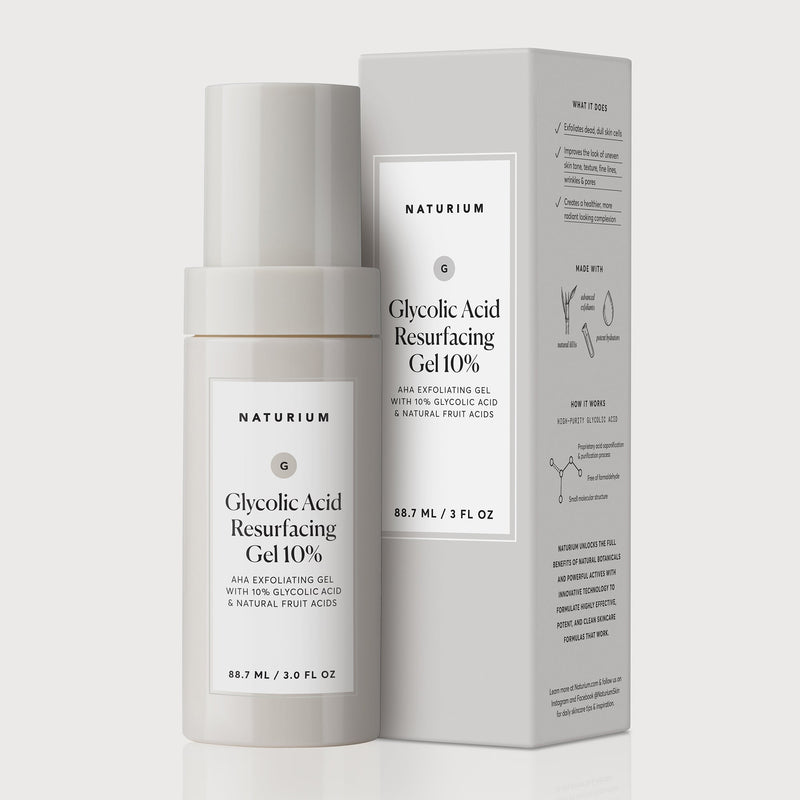 Glycolic Acid Resurfacing Gel 10%
3.0 FL OZ / 88.7 MLOur AHA exfoliating gel is formulated with 10% high-purity glycolic and natural fruit acids that resurface skin to improve the l...
View product page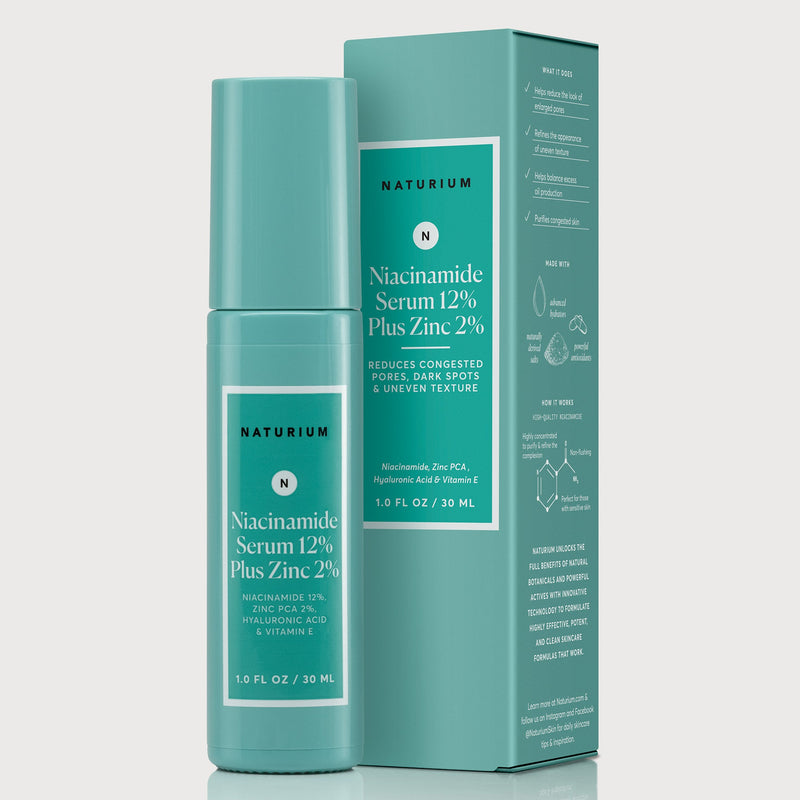 Niacinamide Serum 12% Plus Zinc 2%
30 ML / 1.0 Fl OZ New look, same great formula!Our concentrated serum is formulated with pure 12% niacinamide and 2% zinc PCA, and is clinically pr...
View product page