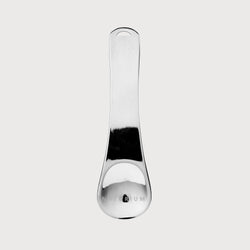 Extra Large Skincare Spatula
Better than any skincare spatula you've ever received. Our extra-large spatula is made of zinc alloy and can be used with your favorite skincare. This sustainable, reusable and 100% recyclable spatula can be easily cleaned and works well with our Purple Ginseng Cleansing Balm, any of our moisturizers and Intense Overnight Sleeping Cream.

All Skincare Spatulas are Final Sale. Not eligible for discounts.