Using Mandelic Acid and Salicylic Acid Together
The Science Behind It...
Overall clinical data on a specific ingredient(s) & how they function.
Can You Use Mandelic Acid and Salicylic Acid Together?
Yes, pairing mandelic acid and salicylic acid can provide extensive treatment benefits, particularly for acne-prone and/or hyperpigmented skin. Rather than debating mandelic acid vs. salicylic acid, combining the two is often an ideal method for achieving optimal results.
What Does Mandelic Acid Do for The Skin?
Mandelic acid is an alpha hydroxy acid that serves as a skin exfoliant, suitable for all skin types. Its large molecular size slows the rate of penetration for a gentle yet effective approach. Mandelic acid increases the evenness of tone and texture, brightening the skin and diminishing discoloration. By supporting collagen production and cell turnover, while reducing tyrosinase activity, mandelic acid supports a clear, more youthful complexion and reduces hyperpigmentation.
Benefits of Mandelic Acid
Fades the look of discoloration, including UV damage and hyperpigmentation

Contributes to skin's radiance

Helps even skin tone and texture

Provides anti-aging and anti-congestion benefits
Who Should Use Mandelic Acid?
Mandelic acid can be used by individuals with all skin types, including sensitive/easily irritated skin. As an exfoliant, it is a particularly suitable match for individuals with concerns based on skin tone, texture, and clarity. Mandelic can benefit acne-prone skin without reducing oil production thus benefiting those with dry skin.
What Does Salicylic Acid Do for The Skin?
Salicylic acid is a beta-hydroxy acid (BHA) that penetrates pores to deeply cleanse, reduce sebum production, and reduce inflammation. The molecular structure of salicylic acid makes it capable of deconstructing the intercellular structures of the skin's outermost layers to eliminate dead, dull skin and reduce enlarged pores. Salicylic acid supports smoother, clearer, and younger-looking skin.
Benefits of Salicylic Acid
Cleanses skin on a deep, highly effective level

Unclogs pores to prevent congestion

Exfoliates to reveal a brighter, more even complexion
Who Should Use Salicylic Acid?
As a BHA, salicylic acid is one of the best options for individuals with oily, acne-prone skin. Because it has antibacterial properties, it is an ideal treatment for cystic acne (particularly when combined with mandelic acid). For those with sensitive skin, salicylic acid should be used in moderation to avoid dryness or irritation.
Layering Mandelic Acid and Salicylic Acid
Combining mandelic acid and salicylic acid can be an effective solution for skin congestion, as well as for use in addressing hyperpigmentation (such as acne scarring and melasma). A pairing of 20% salicylic acid and 10% mandelic acid has demonstrated evidence of outperforming 35% glycolic acid used alone, delivering anti-congestion and anti-inflammatory benefits.
After cleansing, you can opt to use a multi-ingredient product that combines both acids, or layer them yourself. Be sure to follow the regimen with a sunscreen to protect skin from UV damage.
How Often Can Mandelic Acid and Salicylic Acid Be Used Together?
Generally, most skin types will tolerate a combination of mandelic acid and salicylic acid every other night. For extra-sensitive skin, begin with weekly use to assess your tolerance, adjusting as needed for best results.
If you use retinoids at nighttime, aim to alternate them with exfoliant acids to reduce the risk of irritation.
DISCLAIMER: Lab Journals are intended to help educate on specific ingredients and skin care topics. Our articles are written to be informative and informational.
Please note any Naturium products with referenced ingredients are formulated for Cosmetic Use Only and NOT intended as replacements for physician pharmaceutical product recommendations. Mandelic Topical Acid 12%
30 ML / 1.0 FL OZ Our skin perfecting mandelic serum is formulated with mandelic acid, natural fruit extracts and niacinamide to gently exfoliate ...
View product page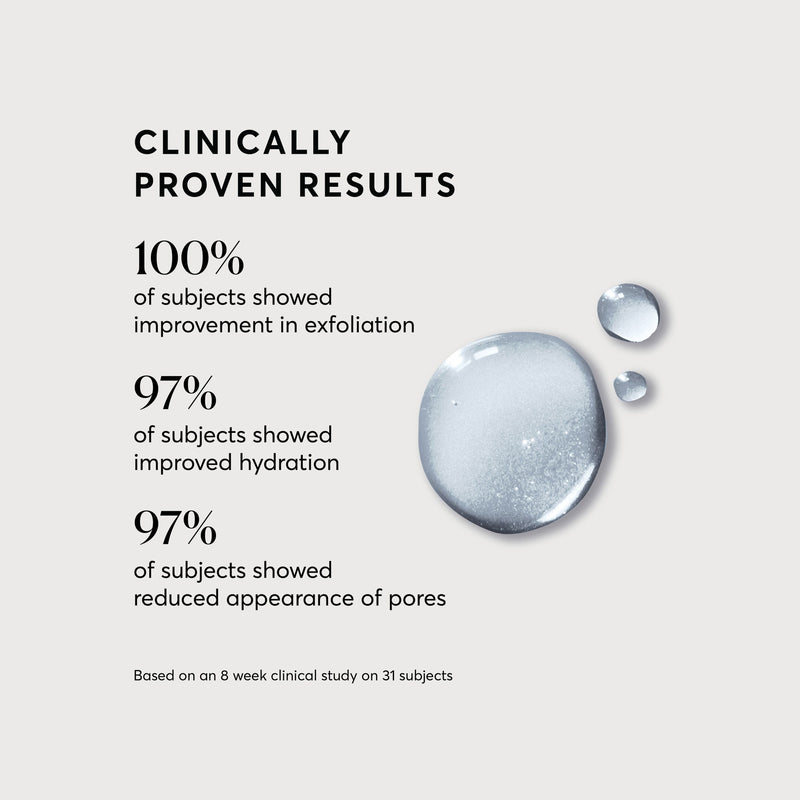 BHA Liquid Exfoliant 2%
120 ML / 4.0 FL OZ Our leave-on BHA exfoliant is formulated with an efficacious level of encapsulated salicylic acid, plus bioactive fruit acids, a...
View product page