Using Niacinamide and Retinol Together
The Science Behind It...
Overall clinical data on a specific ingredient(s) & how they function.
Can You Use Niacinamide and Retinol Together?
Yes, you can safely combine niacinamide and retinol as a part of your regular skin care regimen. Niacinamide and retinol are skin care soulmates, especially for supporting the appearance of a smoother, more even skin tone and texture.
What Does Niacinamide Do for The Skin?
Niacinamide is largely considered one of the best skin care ingredients for reducing the signs of hyperpigmentation, dark spots, and acne scarring. It can also increase skin's radiance, while helping to support the natural skin barrier that protects against environmental stressors and increase moisture retention.
Additionally, niacinamide helps stabilize oil production to clear congestion and improve the appearance of irritation and inflammation. Together, these benefits can help your complexion look brighter, clearer, and more even.
Benefits of Niacinamide:
Helps improve the overall appearance of skin

Supports a more even and radiant complexion

Decreases the appearance of acne scarring, dark spots, and hyperpigmentation

Helps boost moisture retention for enhanced hydration
Who Should Use Niacinamide?
Niacinamide is a versatile ingredient that is well-tolerated by a broad range of skin types, including sensitive skin. It is an ideal option for individuals searching for ways to reduce the appearance of dark spots, hyperpigmentation, and/or acne scarring, as well as those seeking skin brightening effects.
What Does Retinol Do for The Skin?
Like niacinamide, retinol can help the skin appear smoother and more radiant. Known to help support the natural production of collagen and hyaluronic acid, retinol can partner with niacinamide to even out the overall appearance of skin.
Benefits of Retinol:
Supports collagen production

Improves the visible signs of aging

Helps reduce the appearance of uneven texture and tone
Who Should Use Retinol?
Retinol is an ideal option for individuals of varying ages and skin types. For those with particularly sensitive skin, using niacinamide before retinol may be key in avoiding irritation or dryness.
Layering Niacinamide and Retinol
It is not unusual to find a combination of niacinamide and retinol in a single skincare product, but you can use niacinamide and retinol as separate steps in a consistent routine. If you're using separate products, it is recommended that you apply retinol first then move forward with niacinamide application.
If you are applying niacinamide and retinol during the morning, don't forget to follow up with a broad-spectrum sunscreen.
For individuals who have previously experienced irritation or dryness from retinol, introducing niacinamide can allow for improved tolerance.
How Often Can Niacinamide and Retinol Be Used Together?
Using niacinamide with retinol can be a once or twice daily routine, largely depending on the reactivity of your skin and the products you prefer. For example, a moderate-strength retinol vs a high-strength retinol can affect the frequency with which you can use this combination without increased sensitivity, redness, or dryness.
Consider beginning with daily application, then progressing to two times a day if your skin responds well.
DISCLAIMER: Lab Journals are intended to help educate on specific ingredients and skin care topics. They are designed for informational purposes only.
Information on ingredients used in cosmetic products appearing on the Site are not intended to be, nor should be interpreted as, advice or a recommendation concerning the use of any cosmetic product for medical skin conditions. If you have questions about the use of a cosmetic product or medical skin condition, please consult a physician. Please note any Naturium products with referenced ingredients are formulated for cosmetic use only.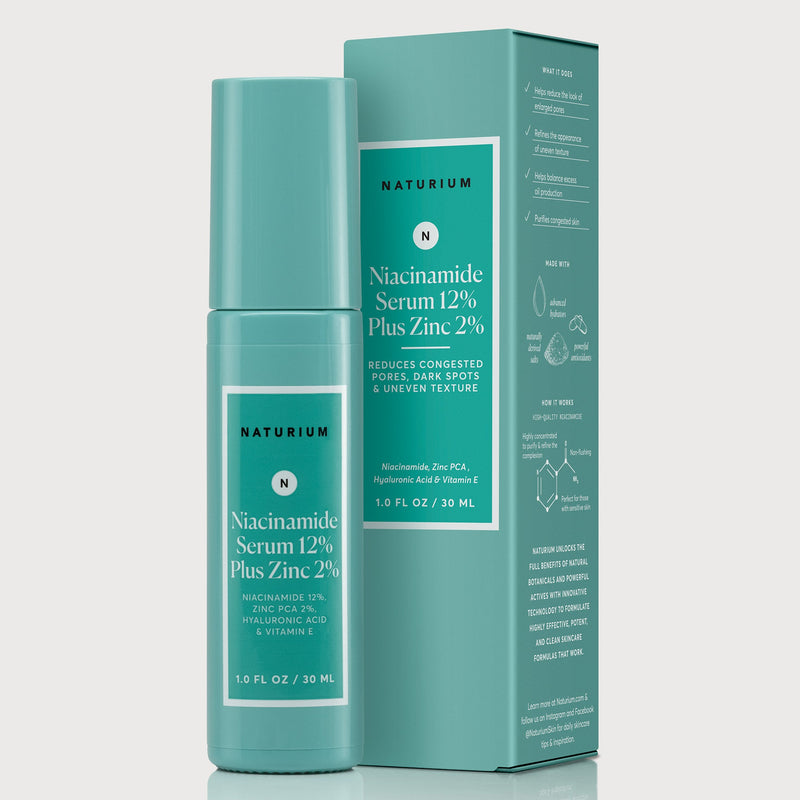 Niacinamide Serum 12% Plus Zinc 2%
30 ML / 1.0 Fl OZ New look, same great formula!Our concentrated serum is formulated with pure 12% niacinamide and 2% zinc PCA, and is clinically pr...
View product page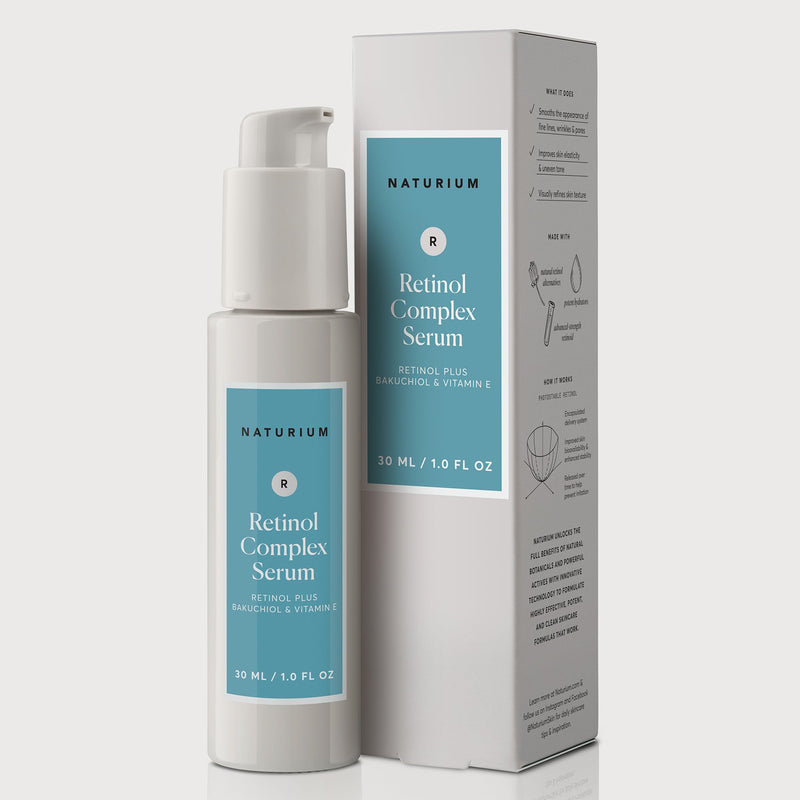 Retinol Complex Serum
30 ML / 1.0 FL OZ Our advanced retinol serum is formulated with a photostable, synergistic blend of encapsulated retinol, a natural bio-retinol and...
View product page